The Loss-in-Weight System would have to be extremely precise and needed to be built within the clients specified budget. Our goal was to limit waste and provide accurate data to the customer to increase the profitability of their business.
Working together with our sister company, Automation & Control, we designed, manufactured and supplied our Loss-in-Weight System (LIW) to the customer specifications. Handling various powders and materials is challenging with varied product densities and flows required in each application.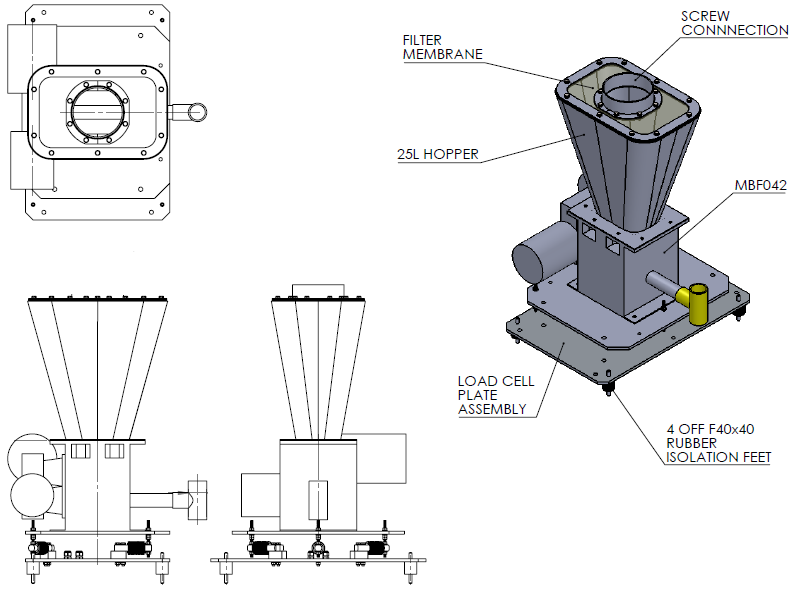 Solution
With our extensive range of equipment in stock, we were able to test equipment suitability for the product and provide a solution in a short lead time.
Automation & Control developed and manufactured suitable control equipment while working closely with Techquip to create a system that was thoroughly tested and commissioned in our workshop before delivery.
Equipment
Outcome
Our system, utilising and combining weighing, metering and feeding equipment, was a great result in a capital investment solution for our customer. It was delivered on time, within budget and produced with better than ±0.25% accuracy.
With experience across many industry sectors, we have the knowledge and understanding to provide the support required to deliver a successful outcome and provide value for our customers into the future with aftermarket support, service and onsite support.