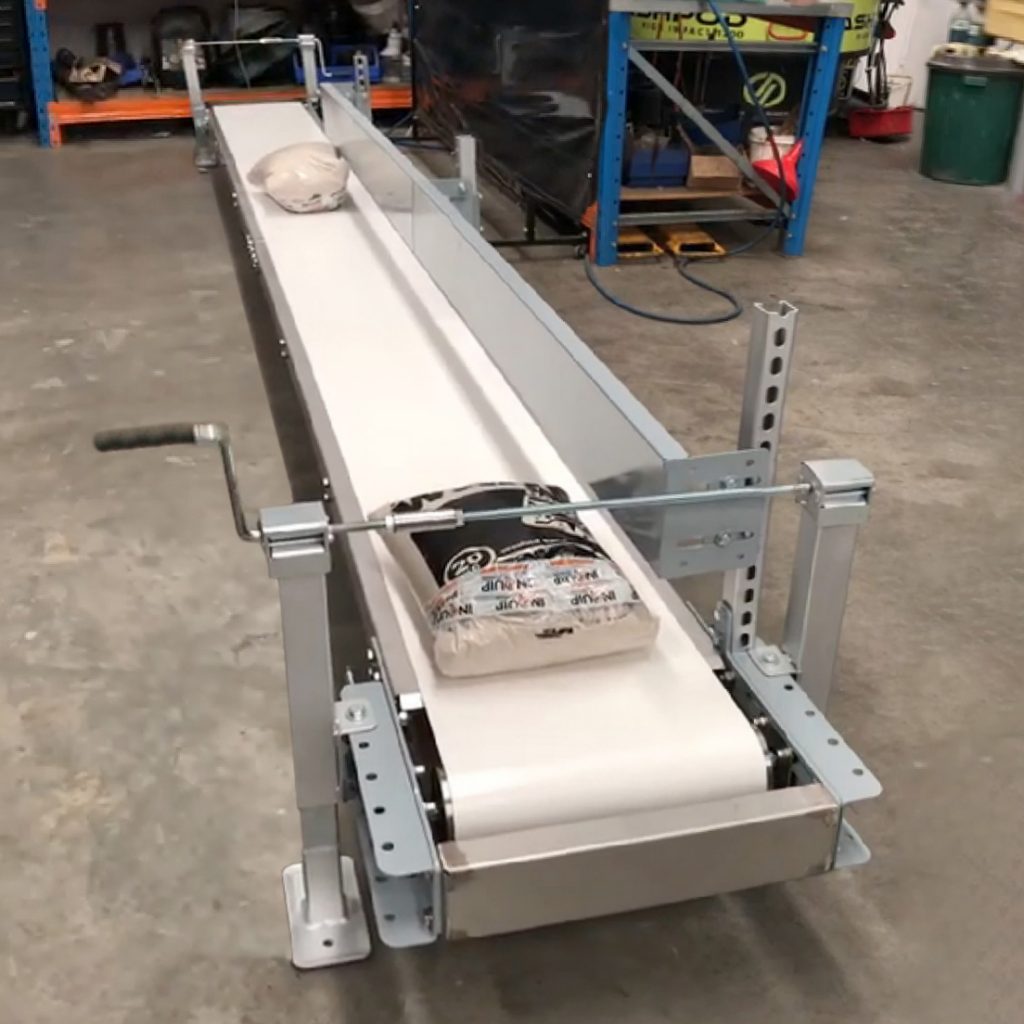 Any grain bagging system's main function is the, reliable conveying away from the packing machine is as important as material to the packing machine otherwise major bottlenecks can occur.
Project Requirments
The requirements of the new conveyor included the need for it to be adjustable height, allowing space underneath to enable different bag stitching machines to be rolled into place with their trolley wheel rolling beneath the conveyor. The original conveyor only had a single lift at each end causing stability and tracking issues.
Project Equipment & Labour
3D Drawings
Low profile conveyor sections with PVC belt over small diameter rollers were incorporated to keep within the limited space available.
The height adjustment design was required to ensure the conveyor was level – so that that belt would not track off.
Project Solution
Techquip conducted a site visit to the wheat belt. There, a full site measurement, plan and option to overcome the height and stability issues was established.
With our experience and knowledge, we were able to employ a technique that had previously been used with an adjustable conveyor with twin jockey jacks at each end. The jacks at each end were connected together to provide a stable lift mechanism which only needed one handle at each end.
The fabric back over 304 stainless steel body provided a stable platform to carry the filled bags from the filling station to the packing line. The unit was tested in the Techquip factory.
Outcome
The customer had an increase in productivity and conveyor reliability by ensuring the conveyor height adjustment was even/ horizontal/ single point adjustment. This made the conveyor more stable and tracked effectively reducing downtime to retrack the belt on a regular basis.
Equipment Used