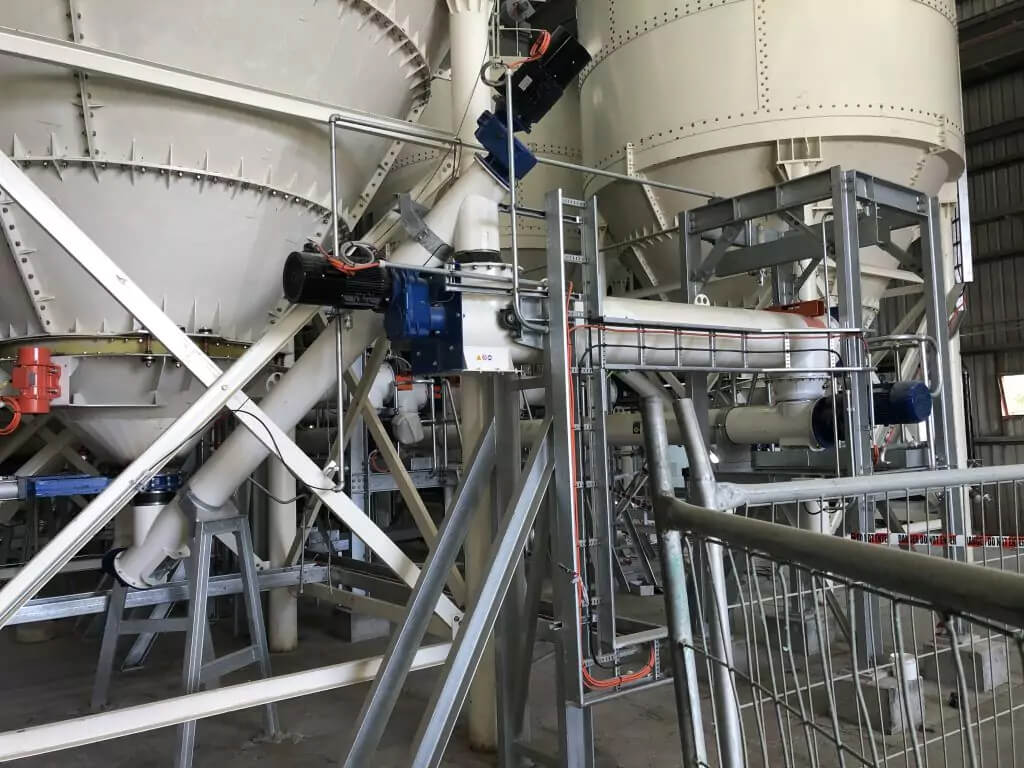 As part of our ongoing equipment service, package design and supply program with our wide customer base, the team at Techquip modified a series of screw conveyors to act as pivoted weigh screws at a WA cement plant relocation. Working with our sister companies, Inquip, who supplied the screw conveyors and Automation & Control, that completed the electrical control aspect of the design. We were able to supply a total continuous weighing system.
Project Requirements
The requirements of this project was the need for an accurate system that was able to blend a variety of powdered materials, the system would need to be able to continuously blend two materials at a site requested demand rate into a holding bin. The accuracy of each screw needed to ensure the final mix ratio is correct.
Project Equipment
7 x feed screws
7 x pivoted weigh screws – linked to a continuous weigh control with 7 HMI stations and site PLC interface.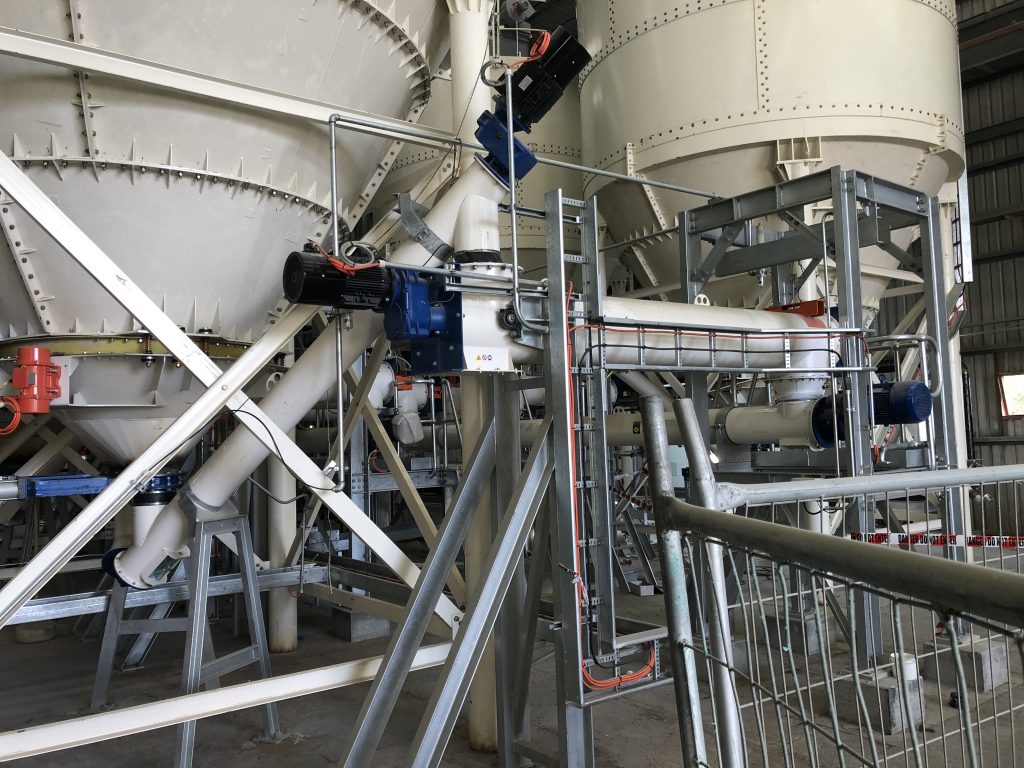 Project Solution
Working with the customer project engineers, as well as our sister companies, Techquip was able to coordinate a design of a multipath silo to blending station. Seven systems operated from 4 silos. Each silo had a bin activator with twin outlet delivering material to the feed screw which transferred to the pivoted weigh screw. Techquip fitted the screws with pivots load cell encoders to enable the electronic system to measure the speed of the screw and weight of material within, calculating a continuous throughput rate.
Techquip were able to provide onsite support to the site contractors to complete the install, providing a fully commissioned system, working with the site team to perform the required capture test calibration.
Outcome
Techquip supplied the equipment on time and within budget. With the help of our sister company, Automation & Control for the install and working closely with site operators, the system was fully commissioned and calibrated to provide the desired blending capability and mixing accuracy to allow the site quality.
Equipment Used